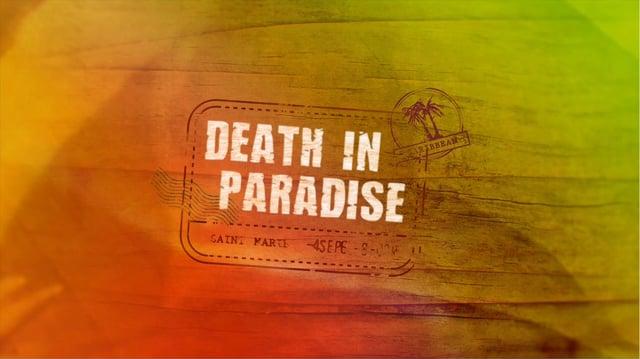 "

Second series of the crime drama with Ben Miller unravelling cases on a Caribbean island.

"

―BBC
Series 2 of Death in Paradise was commissioned in January 2012 an first aired from 8 January 2013 to 26 February 2013 on BBC One, watched by an average of 7.67 million UK viewers.[1]
Episodes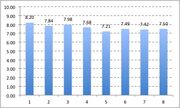 #
Title
Director
Writer
Air Date
1
Murder on the Plantation
Keith Boak
Delinda Jacobs
8 January 2013

DI Poole is learning to cope with the tropical climate and laid-back atmosphere of Saint Marie, but every day still presents a challenge for the traditional detective. When the owner of a former sugar plantation, Roger Seymour, is discovered with a machete in his back, Poole and his team have a seemingly impossible case to solve. Despite countless suspects, the team struggle to pinpoint the murderer, as they all have seemingly cast iron alibis – and many were together when the murder took place. The team soon realise that the history of the plantation is just as key to completing the puzzle, but with the island celebrating the festival of love, Erzulie, Saint Marie seems to be bringing out the unexpected in everyone – not least Richard and Camille.
2
An Unholy Death
Alrick Riley
Colin Bytheway
15 January 2013

When a young nun is found dead in her smoke-filled bedroom, DI Richard Poole and his team are soon on the scene. What seems like a tragic accident caused by a lit cigarette soon turns into a murder investigation when Richard deduces that the nun didn't smoke the cigarette that killed her. There's no shortage of suspects, including other nuns, a priest and the mother superior, as well as a mysterious 'phantom nun' who nobody can identify.
3
Death in the Clinic
David O'Neill
Dan Sefton
22 January 2013

A body found floating in the pool of a luxury cosmetic clinic presents a complex case for DI Poole's team. Everything points to suicide – the victim was going through a difficult divorce and the team find an empty pill bottle in her room. But Richard is not content with this hypothesis. There is only one conclusion – Valerie Dupree was murdered. The pressure is on, as the clinic is highly respected on the island and the chief surgeon is an old friend of Commissioner Patterson. With only 24 hours to get a result, it soon becomes clear that it's not just the clinic's guests who are keeping secrets – the staff seem far from straightforward too.
4
A Deadly Curse
Alrick Riley
Robert Thorogood
29 January 2013

DI Poole and the team are plunged into a mysterious plot of pirates and ancient myth when a treasure hunter is shot dead in the jungle. On the island to track down the fabled buried treasure of the legendary pirate, Le Clerc, the seemingly harmless group of treasure hunters are shocked when geologist, Dr Ian Parks, is brutally killed in leader, Daniel Morgan's, tent. With the murder weapon a 300-year-old pistol and the entire group classed as suspects, the team have a lot of ground to cover. However, the situation takes an even more sinister turn when Dr Parks' death triggers a chain of unfortunate and rather coincidental accidents that appear to be targeted at Daniel.
5
Murder Onboard
Keith Boak
Jack Lothian
5 February 2013

Camille is devastated when her best friend, Aimee, a singer on a Caribbean party boat, collapses while on stage during a night of music and cocktails. Struggling to breathe, Aimee shockingly dies in Camille's arms. It seems she has been poisoned. As the rest of the team arrive on the scene, they start talking to staff and tourists on the boat, including entertainment boss, Stephen, cook Grant and fellow performer, Eloise. They quickly gather a fuller picture of the crime scene, piecing together photographs taken at the party. As the murder case continues, the team struggle to find the source of poison, but when they stumble across the 'gargling bottles' that the singers use before performances, it seems they have found a lead. Meanwhile, Richard is trying his best to support an emotional Camille. However, sensitivity doesn't seem to be DI Poole's strong point.
6
A Dash of Sunshine
Alrick Riley
Colin Bytheway
12 February 2013

When an English tourist is found dead in her luxury villa, strangled by her own scarf, the crime scene initially indicates a robbery gone wrong. However, shrewd Richard notes that the situation is eerily similar to a case he heard about back in London. He becomes even more suspicious when former corrupt colleague, Doug Anderson, turns out to be the victim's husband. Riled by his presence and convinced he murdered his wife, Richard is frustrated further when Doug's alibi is watertight. With Doug ruled out as a suspect, the team's attention turns the villa's owners, Will, and Ronnie who are acting suspiciously, and the victim's sister, Janice who it turns out could also have a motive.
7
A Stormy Occurrence
David O'Neill
James Payne
19 February 2013

As Hurricane Irma approaches Saint Marie, the islanders are battening down the hatches. However, while everyone else is taking cover, the team are called to the murder scene of a young meteorologist, Leo Downs. The crime scene seems to have been staged to make Leo's death appear like an accident caused in the hurricane. Plus, the plot thickens when it emerges that the victim had told the University Dean that he had something important to tell her, but was dead before he had the chance. Leo's colleagues all have potential motives for the murder, from his heartbroken ex-girlfriend to an academic rival, but all have data collected at the time of murder. With the hurricane fast approaching, time is not on the team's side.
8
A Deadly Party
Alrick Reily
Robert Thorogood
26 February 2013

When a shot is fired at a charity fundraiser, host Malcolm Powell is found dead in his study. Malcolm's PA, Vicky is certain she knows who the culprit is – a mystery man named Jack Roberts who had an appointment with Malcolm and was seen arriving and then fleeing the scene of the crime. However, when Richard and his team pursue the suspect, they find his abandoned car nearby with no clues as to his whereabouts or motive for killing Malcolm. A background check on Malcolm reveals that he and his wife, Jen, defrauded investors out of millions of pounds back in England.
External Links
Discussion
To improve this article, discuss it on the Talk page.
Notes
Community content is available under
CC-BY-SA
unless otherwise noted.